There was a time when I would host a party every Saturday. No, not a "real" in my home party, but a blog link up party. These are the best kind of parties because you never know who is going to show up. Well, I haven't hosted a party for quite a while, mostly because I've been busy going to other people's parties. Today I want to invite you to come with me to my favorite party hang outs.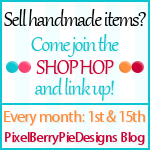 The party I've been going to the longest is the Shop Hop hosted by
Pixel Berry Designs
. This hop happens twice a month, and Tarissa accepts links from any selling venue, but it's only for handmade items.
I have seen some amazing thing at her parties.

The next party I joined was Pam's from
Bates Mercantile Co
. Pam does up her party!!! She sets out appetizers on the good china, and invites not only handmade items, but also vintage. We love vintage! She actually has 2 parties at the same time, you can link up your shop, and then go to the next party and link up your blog. Speaking of blogs, I like hers....great reading, lots of fun, and I can get my snow fix vicariously through her. hahaha. This party starts new every month.

Every Tuesday you can hop on over to Angie's vintage link up party. Every Tuesday I love to go to that party to see the amazing vintage (and vintage inspired) items and projects. She also offers great vintage graphics and do it yourself projects from her blog, and then don't forget to visit her shop where you can benefit from her great salvage shopping skills. :0)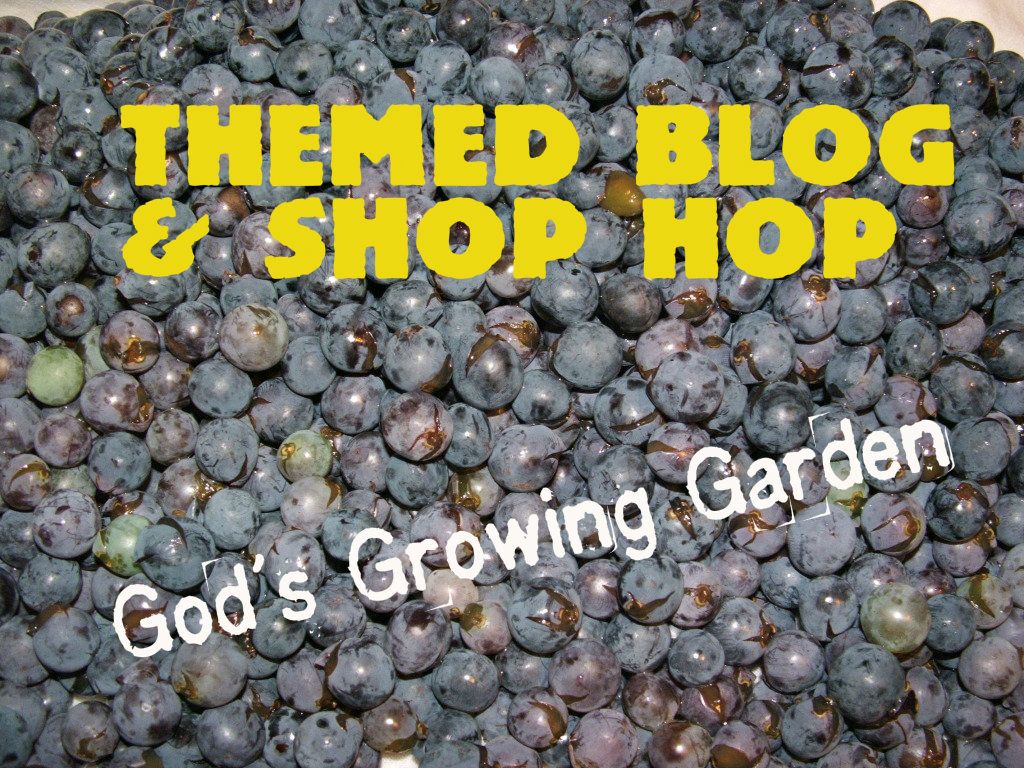 "/>
Here's another Angie...and she hosts a fun themed blog and shop hop once a month. I love the theme idea, and to see what the others party goers bring to the party to fit the theme. You can also find links to other great parties from her party. And don't forget to
visit her shop
.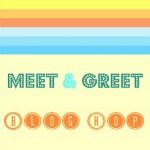 Now if you like to party...a lot...the Meet and Greet is perfect for you. It's every Friday but only lasts for the weekend. Here there are 2 hosts...Kim from
2 just B you
and Laurie from
Created by Laurie
. Every week you will also meet a new co-host, and featured host. This is a fun and very interactive hop.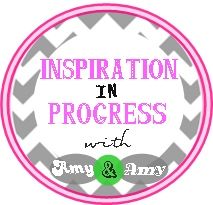 The newest one I found is Inspiration in Progress. It's a weekly party and starts every Thursday. This is a covers most everything party...link up your blog, creative project or item, and even your pinterest page. Lots of fun here. This party is hosted by Amy from
Consider Me Inspired
and Amy from
Clippie Dips
.
To make it is easy to remember which party is when, I recommend you sign up for the email notifications. And don't forget to visit the other blogs and shops, and bring friends of yours to the parties. Because the more the merrier!
Be blessed,
Debbi